Brent is determined to wants to find his mate, so does his dragon.

Carissa has no desire to live up to her parents 'free love' lifestyle, so she's buried her sexual desires and decided to focus on building up her business, Scentify an aromatherapy store.
Everything is great until she meets Brent, then things turn ugly—dragon ugly.
I'm just sayin: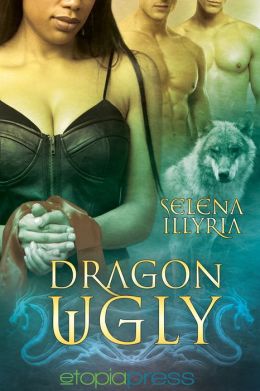 The book was a decent read, though it was sometimes a little dry. It took forever for the "action" to start and there wasn't really a protagonist in the story either. The sex scenes were mild as well. But, there weren't tons of writing errors and everything that happened made sense ( I have read a lot of books where the characters actions don't make sense based on what the author has established.) I also liked that she had a 'better' career than him and it was never an issue. There were some confusing things about this story, one of the characters mentions a shifter football team that he is supposed to be on, but that development never goes anywhere. And a hypnotizing snake shifter-singer that really has no point.
Overall:
It was just okay
Chek this book out at Amazon, Goodreads, B&N